CHICAGO — Health Care Service Corporation (HCSC) has been recognized as one of America's Greatest Workplaces for 2023 by Newsweek. This award highlights companies that are committed to offering a positive working environment to their employees.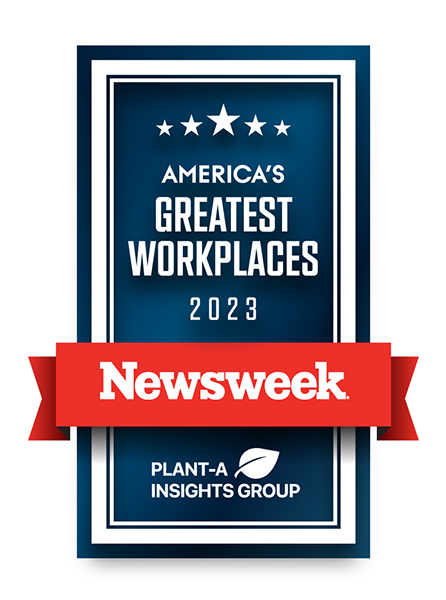 HCSC is the largest customer-owned health insurer in the United States, with health plans in Illinois, Montana, New Mexico, Oklahoma and Texas, and a portfolio of companies offering related health care products and services. 
The company employs more than 27,000 people and embeds core values of integrity, respect, commitment, caring and excellence throughout all areas of the company, including how it hires, manages and interacts with employees.
"HCSC remains focused on creating a culture of employee wellbeing, investing in our talent and the overall employee experience," said Manika Turnbull, HCSC Senior Vice President and Chief Human Resources Officer. "The way we work continues to be driven by our purpose, which is to support our 18.6 million members. We thrive when our employees are happy and passionate about the work they produce, and the impact they make every day. We are grateful to Newsweek for recognizing HCSC on its inaugural list of America's Greatest Workplaces."
The award is presented by Newsweek in conjunction with Plant-A Insights Group, a data research firm that conducts a large-scale employer study based on over 389,000 company reviews. The study identified the top companies in the United States and evaluated them based on eight categories: company image, corporate culture, working environment, work-life balance, training and career progression, compensation and benefits, sustainability awareness, and proactive management of an inclusive workplace.
###
About Health Care Service Corporation
Health Care Service Corporation is the country's largest customer-owned health insurer, serving more than 18.6 million members in its health plans in Illinois, Montana, New Mexico, Oklahoma and Texas. A Mutual Legal Reserve Company, HCSC is an independent licensee of the Blue Cross and Blue Shield Association.